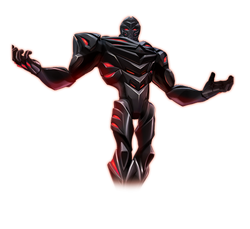 Miles Dread Main Mode 
is the standard mode of 
Miles Dread
. With this mode, he is able to absorb
T.U.R.B.O. Energy
and can transform into a even more powerful mode if he absorbs more. It debuted in
Come Together Part One
.
Origins
A long time ago, Miles Dread worker on N-Tek alongside with Forge Ferrus, Jim and Molly. During the test of the Turbo Star, Dread used a a device that he created, so he could absorb the T.U.R.B.O. Energy for his own gain. However, things went horribly wrong: the device got stuck on Dread's chest, Jim was sent to the space, and Steel got shut down. Dread later created an armor which he now uses in the battles.
TV Show
Abilities
Lasers: Dread is able to launch powerful lasers through his hands. He can also use them to fly.
T.U.R.B.O. Energy Absorption: He is able to absorb T.U.R.B.O. Energy to get more powerful (which also provides a new transformation with improved abilities).
Negative T.U.R.B.O. Energy Sphere: Dread is able to create a powerful sphere containing Negative T.U.R.B.O. Energy that is very powerful. He can also focus more energy, and create an giant ball.
Robotic Bugs: Through his chest, Dread is able to create small robotic bugs that are able to "scan" the being, to later get information.
Gallery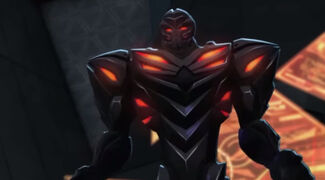 The Gallery of Miles Dread Main Mode can be seen Here.
Trivia
Community content is available under
CC-BY-SA
unless otherwise noted.