Full Metal Racket is the 31st episode of the Max Steel (2013 TV Series) and the 5th episode of Season 2. It was written by Sean Jara and directed by Ben Anderson.
Synopsis
A Copper Canyon music contest becomes a full-on epic battle for their lives when Max Steel meets Metal Elementor!
Plot
Cast
Events
Continuity
Noteworthy Events
Metallak is introduced in this episode and links with a pyramid in the southern Mexico in order to become stronger. He becomes Metal Elementor, a major antagonist in Season 2.
Berto befriends Sydney and Kirby.
After some time doing a research, Jason Naught discovers that the Turbo Star wasn't destroyed during the experiment, but it was split into three pieces that were sent somewhere in Earth due to a quantum reaction.
Max and his band won the concert.
Featured Characters
Gallery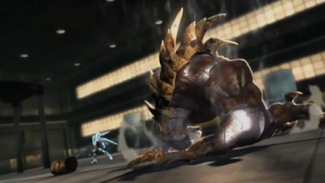 The Gallery of Full Metal Racket can be seen Here.
Trivia
Community content is available under
CC-BY-SA
unless otherwise noted.